2018-08-07 20:26:21
2018 Sao Paulo EXPOLUX Lighting Exhibition
From April 24th to 27th, 2018, as an exhibitor, we attended the Sao Paulo EXPOLUX lighting fair. With our experienced and professional service, we received and provided detailed and easy understanding explanation for the customers all over the world.
During the exhibition, we exhibited cold forging 130LM/W and 150LM/W IP65 LED high bay, modular flood lights, CB/CE/RoHS/IP66 approved modular street lights, our self designed SAA/CE/RoHS approved high power bulbs. And we also exhibited our distinctive products: the superior LED Stadium/High Mast/Sports/Flood lights for very high standard requirements, such as seashore, football field, docks, squares, tennis courts, etc.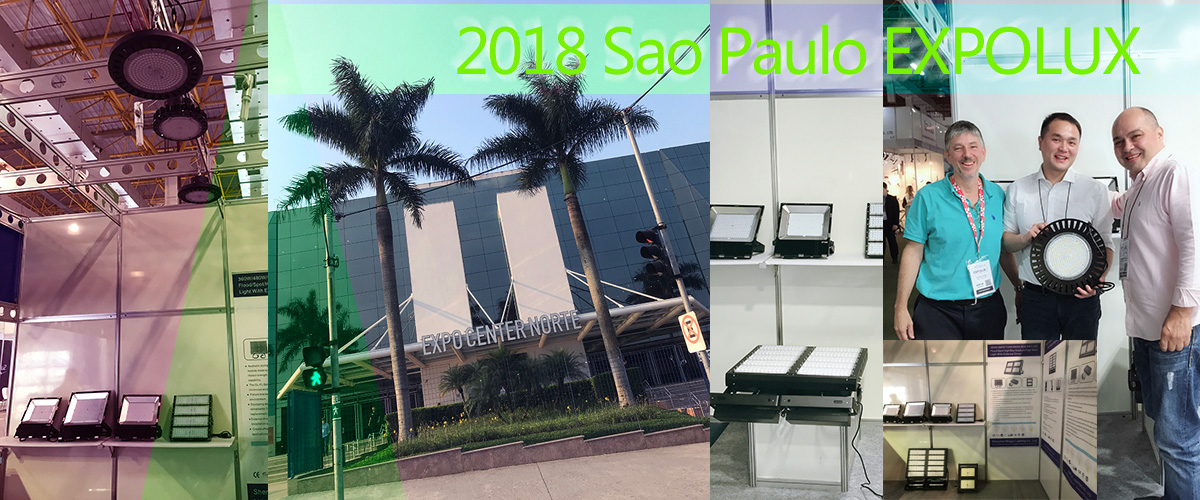 There are many clients from Brazil, Argentina, Chile and Peru came to our booth, and they are very interested in our products, especially the street lights and cold forging IP65 LED high bay light. From the exhibition, we successfully attracted over 280 clients to our booth thanks to the unique design and excellent function of our stadium/flood/high mast lights and cold forging high bay lights.
In a word, this lighting fair was full of success for us, the clients spoke highly of our products. As a professional industrial lighting provider, We will continue to provide customers with more professional and effective lighting solutions.
We look forward to meeting you again next time in the lighting fair.